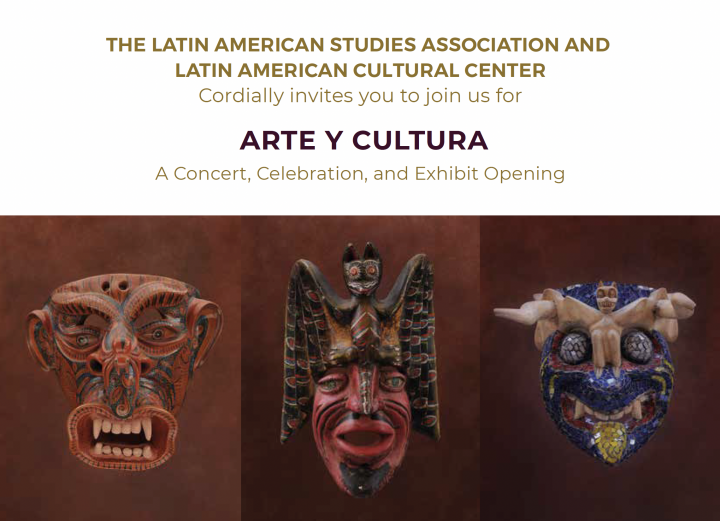 Saturday, September 23, 2023

4338 Bigelow Boulevard
Pittsburgh, PA 15213
$195 per person
5:30 pm Welcome Cocktail
7:00 pm Remarks and Concert by Camerata 33
8:15 pm Light Dinner
Cocktail Attire / Valet parking will be provided
RSVP by September 15, 2023
Register for the event and join us.
Your hosts look forward to seeing you there!
Sandra Budd
LACC Assistant Director and Curator
Bill DeWalt
LASA Life Member and Senior Advisor to LACC
Sylvia Keller
Senior Advisor to LACC
Jo-Marie Burt
LASA President
Milagros Pereyra
LASA Executive Director
MEXICAN MASKS
Symbols, Celebrations, Satire, and Safety
Masks have been used in Mexico for thousands of years to portray objects and themes as varied as plants and animals; old and young; ethnic, political, economic, and social differences; and especially the fantastical and supernatural.
Be among the first to see this beautiful exhibit, which explores the history of masks in Mexico—from their uses in colorful dances and ceremonies to their adoption in the wrestling arena and as creative representations of the Covid-19 pandemic.
Proceeds will benefit future programming at the Latin American Cultural Center.
Tickets are no longer available for this event.
Can't attend but would like to support LACC?