LACC Staff
Milagros Pereyra-Rojas, PhD
Executive Director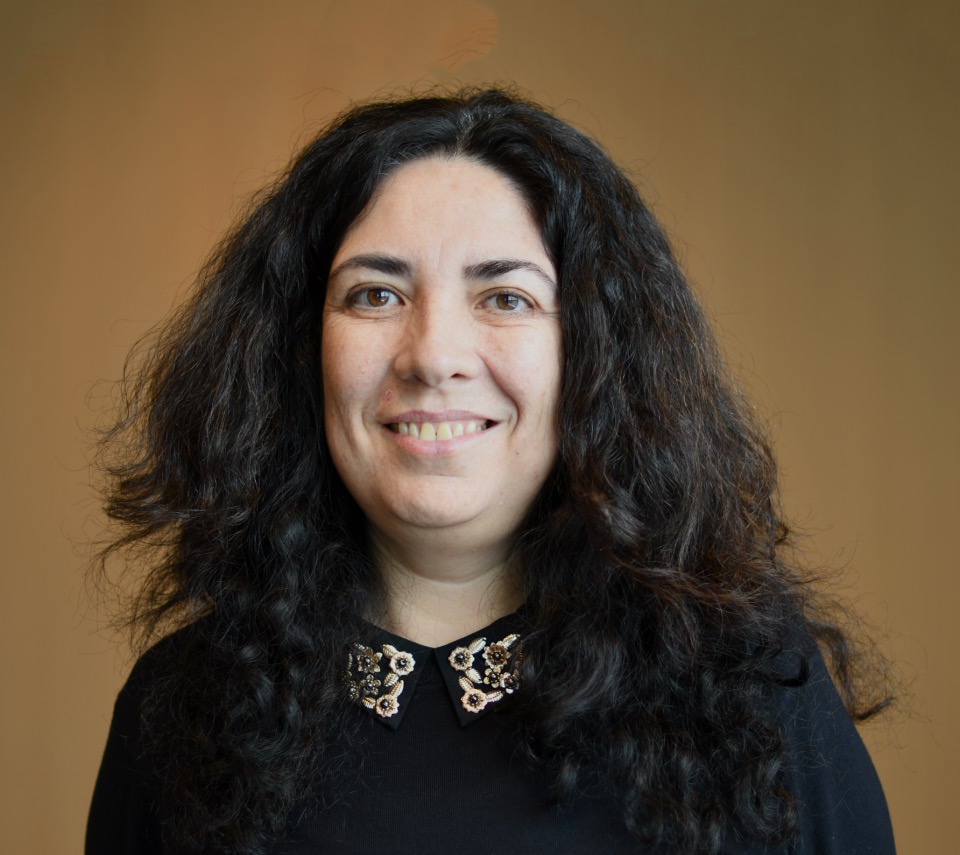 Milagros Pereyra-Rojas has a PhD in Management (Designing Sustainable Systems) from the Weatherhead School of Management at Case Western Reserve University, an M.S. in Public Policy and Management from Carnegie Mellon University, an M.S. in Management and Technology and a B.S../B.A. both from Carlow University. She began working for the Latin American Studies Association as Assistant Director for Information Systems and Communications in 2000 and has been the Executive Director since 2003, She also serves as a research associate at Case Western Reserve University and is President of MaestroMeetings Inc, a subsidiary of LASA that organizes its annual meetings. She has published peer reviewed papers in journals and conference proceedings and is co-author of books on managerial decision making. In 2019, she received the Carlow University Laureate award in recognition of her leadership and contribution to the academic community. She is originally from Peru where she worked as a journalist and for La Casa de la Mujer (House of Women)—a non-profit organization that promotes the rights of underprivileged women.
Sandra Budd, MFA
Assistant Director and Curator
Sandra Budd received her MFA from Carnegie Mellon University focusing on interactive robotic installations. She began her position as Assistant Director and Curator in April 2020. She previously served as Museum Exhibition Designer and Project Manager of Permanent Exhibitions at the Utah State University Eastern Prehistoric Museum, an accredited Natural History Museum and repository for paleontological and archeological materials and collections originating from Utah. She formerly worked as an exhibition designer and production professional for the Carnegie Museum of Natural History in Pittsburgh. She is an interdisciplinary multimedia designer and has extensive experience managing large scale exhibitions from museum and private collections. Sandra has worked as a production lead for a major Hollywood film (The Fault in Our Stars) and has served on advisory boards for several museum hall renovations requiring integration of new building infrastructure, and strategic marketing and planning for capital campaign projects.
Billie (Bill) R. DeWalt, PhD
Senior Advisor
Bill DeWalt has a B.A. and a PhD in Cultural Anthropology from the University of Connecticut. During a long and distinguished academic career, he authored or coauthored a substantial number of books and articles about the relationship between humans and natural resources in Latin America, and he advised many PhD students who are now leaders in academic and nonprofit organizations. Bill was the recipient of major teaching and research awards at both the University of Kentucky and University of Pittsburgh. At the University of Pittsburgh, he was Director of the renowned Center for Latin American Studies and as Distinguished Service Professor of Public and International Affairs. While a professor, he served as a consultant for many international development organizations including the U.S. Agency for International Development, World Bank, International Finance Corporation, Inter-American Development Bank, and the World Wildlife Fund. Bill became Director of the Carnegie Museum of Natural History in 2001 where he raised more than $50 million for building projects that included major expansions of Hillman Hall of Gems and Minerals and of the museum's world-famous dinosaur halls. He then became the Founding President and Director of the new, award-winning $250 million Musical Instrument Museum in Phoenix, Arizona. After retiring for the first time, he became Executive Vice President and Museum Director to help guide the Edward M. Kennedy Institute for the United States Senate to its successful opening in 2015. Now retired, he serves in a volunteer role on the Board of Trustees of the Pennsylvania chapter of The Nature Conservancy. Bill has been a life member of the Latin American Studies Association since 1994.
Sylvia M. Keller, MPM
Senior Advisor
Sylvia Keller holds a Master of Public Management degree from the H. John Heinz III School of Public Policy and Management at Carnegie Mellon University with a focus on non-profit management, and a B.A. from Dickinson College. She completed the Getty's prestigious Museum Leadership Institute program in 2001. Sylvia has nearly thirty years of collective experience as a museum and non-profit professional. She spent nearly 17 years at the Carnegie Museum of Natural History (CMNH) in Pittsburgh, Pennsylvania serving in several critical roles, including Assistant Director for Public Programs, Deputy Director, and as Interim Director. Subsequent to her work at CMNH, Sylvia served as Executive Director of Pittsburgh Arts and Lectures (PA&L), where she professionalized the organization, scheduled world class authors to speak to audiences numbering 1,800 to 2,000, and secured funding for all programs. Sylvia was hired in 2007 to assist in every facet of the formation of the new Musical Instrument Museum (MIM) in Phoenix, Arizona—building its facilities, staff, collections, programs, and funding sources from the ground up. Sylvia has served as a panel reviewer on numerous occasions in Washington, DC for the National Science Foundation's Informal Science Education grants.
Lazaros Amanatidis
Lazaros Amanatidis is Director of Information Systems and Development at the Latin American Studies Association where his role is to develop and implement cost-effective solutions to meet current and future decision-making requirements. A native of Greece, he has Bachelor's degrees in Computer Science from Hellenic Open University and in Environmental Cartography from the University of the Aegean, and a Master's degree in Financial Engineering from the University of the Aegean.
Before working for LASA and LACC, Lazaros spent ten years as a Software and Database Developer for companies in Greece. His main interests are database optimization, machine learning and big data analytics.
John Meyers
John Meyers studied Computer Science at the University of Pittsburgh before becoming a Systems Analyst in its Computing Services and Systems Development Department. John's department contracts his services to other university departments that require technical expertise, and he has been the contractor to the Latin American Studies Association for the past seven years.
For the LASA and LACC, John is responsible for the operation, maintenance, upgrade, and replacement of the staff computer hardware, software, and peripherals, as well as LASA departmental servers.  He has coded many of the applications that are integral to the day-to-day operation of the LASA office as well as many of the applications used by LASA members on its website.
Vanessa Chaves
Vanessa Chaves is Director of Communications and Marketing for LASA and LACC. A native of Costa Rica, her undergraduate degree is in Media Production.  She has a Master's degree in Media, Peace, and Conflict Studies from the United Nations University for Peace (UPEACE) and an MPhil in Latin American Studies from Oxford University in England.
Vanessa worked as a journalist for the Costa Rican newspaper La República and for the television channel Central America Broadcasting (CB24). At the latter, she was a reporter, anchor of the program "Es Noticia Mundo", and a producer. Since joining LASA in 2017, she has coordinated all media relations, produced promotional materials, and acted as host for LASA's annual Congresses.
Ghisselle Blanco
Ghisselle has been the Sections, Awards and Logistics Coordinator within the Latin American Studies Association since 2017. Originally from Costa Rica, Ghisselle Blanco Flores is an Industrial Engineer graduate of the University of Costa Rica.
Prior to LASA, she worked in a variety of roles, including within banking and was Executive Director of the Office of President Dr. Oscar Arias Sánchez during his first term. In addition, she was advisor to the Minister of Transportation and Public Works of Costa Rica and Minister Counselor of Economy at the Embassy of Costa Rica in El Salvador. While living in Spain (2000-2016) she was a member of the board of directors and was in leadership positions in various non-governmental organizations.
June 13, 2023
Source: Pittsburgh Quarterly